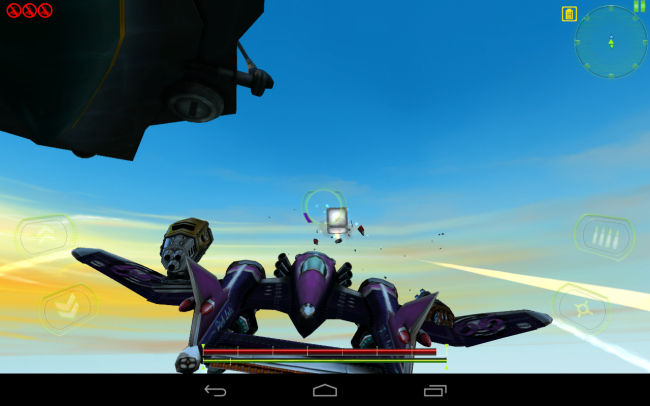 From Glu Mobile comes a game that will have any folks born to fly super excited. It's called Bombshells: Hell's Belles. You choose one of three characters, all of whom are girls that sport barbie-like features in extremely tight-fitting clothes, and then you fly around in fighter jets and blow up the opposing forces called "T.O.O.L." If I didn't know any better, this game is a metaphor for what it's like for a group of girls to go to a nightclub in New Jersey.
The controls are great and the graphics, for a game that is free, are legit. As I just mentioned the game is free on Google Play, but you can purchase additional (more powerful) weapons if you'd like in the app. But let me say this, you don't have to buy anything to beat it. Trust me.
Now I need to go watch Top Gun. Goose!!!
Play Link