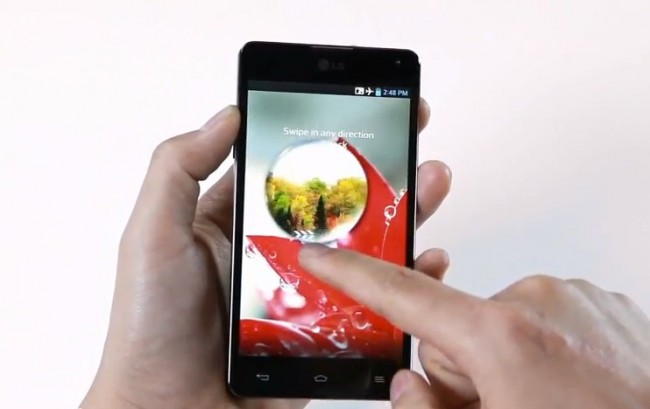 We just left the LG Optimus G event in NYC and will have video and photos from it up shortly, but for now, we recommend that you watch this video that LG has put together. While this phone boasts some of the most impressive specs on the planet, LG didn't want to stop there. They created an entirely new UX with interactive features that help you "cross-task." 
In the video, you'll get to see the Optimus G and its quad-core Snapdragon S4 Pro processor wipe the the floor with the competition in a Quadrant benchmark. After that, you get to see live zooming in videos, Q-Slide transparency multi-tasking, QuickMemo for capturing a note from any screen, and the phone's ability to play a video on a TV while completing another task on the phone.
I've been harsh on LG in the past, but they are really creating some innovative new features with their latest Android skin.
http://www.youtube.com/watch?v=jBMjoZkAg78