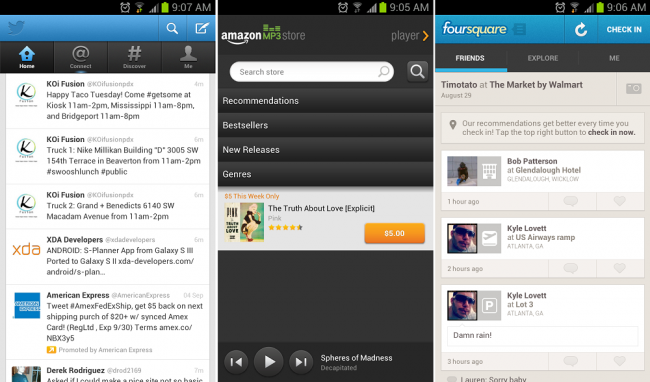 There's some big app updates out there today. Over on Google Play, you can go pick up the newest versions of Twitter, Foursquare, and Amazon MP3. Twitter takes the cake for update of the day, adding pinch to zoom for photos, photo streams, and new profiles with header images. As for Foursquare, you can manage your connected apps now through the settings menu. Yep, big things. To finish it off, we have Amazon MP3 that which has just added the ability for users in the U.K., Germany, and France to take part in the service.
Go get your updates.
______________________
Some of our best videos.