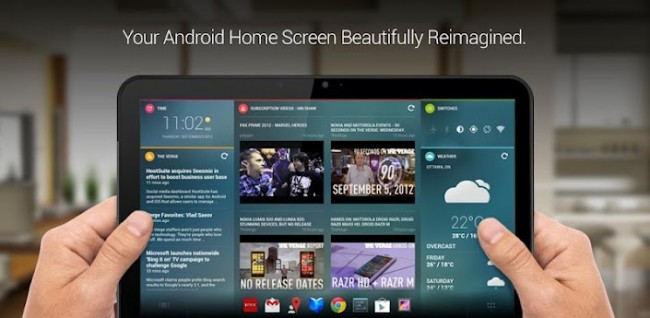 The day has come, Chameleon Launcher has finally landed on Google Play for Android tablets. We've been following the project for some time, even back when it was a little ol' Kickstarter idea. Now, it's on Google Play for $10.26! For those that may scream, "Overpriced!" we wouldn't necessarily disagree, but then again, if a completely re-imagined launcher alternative is what you're looking for, this is a great application.
It's main focus is on personalization through widgets and colors. We've had the donation version for about a month now and it's been getting better and better. If you end up taking the plunge, let us know what you think down below. It's still nice to have options.
Play Link ($10.26)
______________________
Some of our best videos.