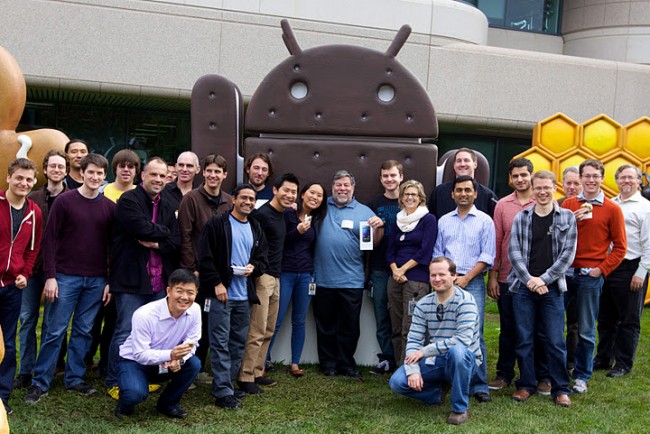 One of the few figureheads left of the old Apple Guard is Steve Wozniak, one of the co-founders of Apple itself. Whereas Steve Jobs promised to go to "thermonuclear war" against Android, Woz has always been a little more even keel. In a recent interview where he was hoping that the iPhone 5 would take better pictures than his Galaxy S3, he was asked about the patent dispute going on between Apple and Samsung.
"I hate it," he said. "I don't think the decision of California will hold. And I don't agree with it — very small things I don't really call that innovative." Interesting words coming from someone so high up in Apple's hierarchy. The Woz went on to say that he wants patents to be exchanged so everyone can build their best technologies. I think most of us here would agree with these statements.
Do you think Wozniak's opinions on the subject will change how Apple pursues things from now on? Or will Apple hunt down anything they think stands in their way?
Via: Bloomberg