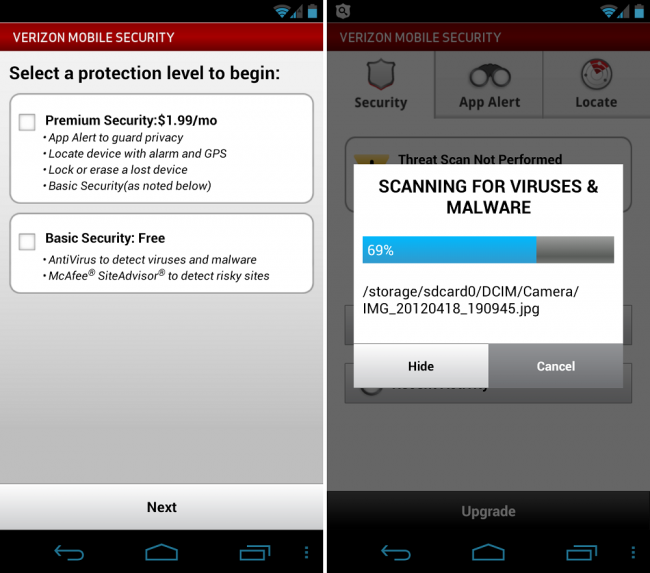 In case there weren't enough mobile security apps in Google Play already, Verizon released a self-branded device scanner and tracker of their own. The app combines software from McAfee and Asurion to keep your phone as safe as possible. With the ability to do full device scans, mobile tracking, and website checking, it's not a bad app if you spend time on shady sites or download lots of 3rd party applications. 
The app comes with two versions – free and paid. For $1.99/month you get the addition mobile wipe feature and GPS tracking. If you're looking for an app that does all of this for free, you can always check out Lookout or another big name in mobile security on Google Play.
Play Link
Via: Verizon
______________________
Some of our best videos.