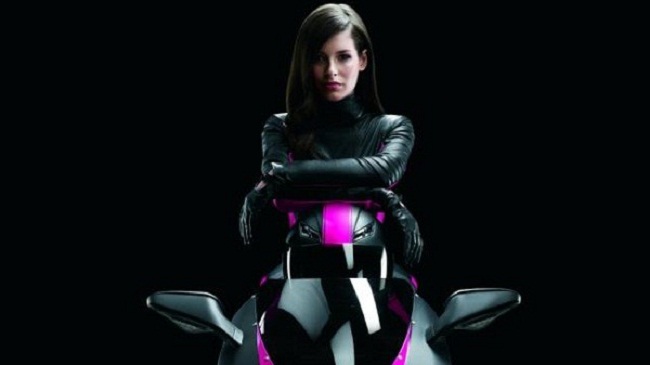 10 years ago, T-Mobile opened up shop here in the United States. During this time, T-Mo has been a leader in carrier innovation and as we head into the future, they're making sure that doesn't change. Starting today, T-Mobile has a new data plan called Unlimited Nationwide 4G. The plan has zero caps, overages, and even comes with discounts on certain devices when signing up for a new two year agreement. 
As for rates, to get unlimited everything on T-Mobile with a subsidized phone will be $89.99 a month and without a device you're looking at $69.99 a month. Not a bad deal if 4G LTE isn't a necessity and you live in a good coverage area for HSPA+. To learn more about the new plan, you can check out their new landing page here.
T-Mobile Celebrates 10 Years of Innovation with Launch of Unlimited Nationwide 4G Data Plans
From the iconic Sidekick® to industry's only national Unlimited Nationwide 4G Data plan, T-Mobile continues to reinvent the mobile experience

Bellevue, Wash. — Sep. 5, 2012 2012-09-05 10:57:18
T-Mobile USA, Inc. marked the 10th anniversary of its T-Mobile brand in the United States by making its new Unlimited Nationwide 4G Data plan available in stores today. The plan underscores T-Mobile's longstanding focus on delivering customer value and service excellence through constant innovation.

"Since our inception, we've always strived to shake up the industry with plans, network capabilities, and innovative products and services for our customers," said Brad Duea, senior vice president, product management, T-Mobile USA. "Today's release of our Unlimited Nationwide 4G Data plan continues our tradition of bold moves that enhance the customer experience and change the way wireless is done."
T-Mobile USA established its nationwide brand in September 2002 and has been quietly innovating ever since, beginning with Sidekick®, the first all-in-one wireless device with an unlimited data plan for consumers. The company is now one of the largest employers and best-kept secrets in the Seattle area, built on a legacy of wireless industry firsts, including these:

First Personal Coverage Check (2005) – Provided consumers with transparent view of network coverage where they live and work
First Wi-Fi Calling Service in U.S. (2007) – Allowed voice calling over Wi-Fi
First Android phone – T-Mobile G1™ with Google™ (2008) – Kicked off wave of subsequent Android offerings
First U.S. carrier to launch an HSPA+ network (2009) – Today, T-Mobile's fast and dependable nationwide 4G network is available in 229 markets, reaching well over 220 million people
First to break from Subsidy Model (2009) – T-Mobile's Even More plans and later Value Plans allow customers to pay for their devices over time or to bring their own devices to T-Mobile

Today marks another first: T-Mobile becomes the only carrier with a nationwide 4G network to offer unlimited nationwide 4G data. Featuring no data caps, no speed limits and no overages, as well as fast, dependable nationwide 4G coverage, T-Mobile's new Unlimited Nationwide 4G Data plan offers the ultimate worry-free experience for data-hungry smartphone customers. The Unlimited Nationwide 4G Data plan is available at T-Mobile retail stores, on http://www.T-Mobile.com/unlimited-data-plan, and through select dealers and national retail stores.
To help customers quickly take full advantage of all the cool things smartphones can do — without limits or overages — T-Mobile customers who activate a new two-year contract on an Unlimited Nationwide 4G Data plan will be able to benefit from a sale on select 4G smartphones, including the HTC One S with $0.00 down payment, after $50 mail-in rebate card.1
For more information on the Unlimited Nationwide 4G Data plan and accompanying device sale, visit www.t-mobile.com/unlimited-data-plan. For more information about T-Mobile's decade of innovation, see the timeline and supporting fact sheet.
1 $449.99 total. Remaining balance paid in 20 monthly installments of $20. 0% APR on approved credit.

About T-Mobile USA

Based in Bellevue, Wash., T-Mobile USA, Inc. is the U.S. wireless operation of Deutsche Telekom AG (OTCQX: DTEGY). By the end of the second quarter of 2012, approximately 130 million mobile customers were served by the mobile communication segments of the Deutsche Telekom group — 33.2 million by T-Mobile USA — all via a common technology platform based on GSM and UMTS and additionally HSPA+ 21/HSPA+ 42. T-Mobile USA's innovative wireless products and services help empower people to connect to those who matter most. Multiple independent research studies continue to rank T-Mobile USA among the highest in numerous regions throughout the U.S. in wireless customer care and call quality. For more information, please visit http://www.T-Mobile.com.
T-Mobile is a federally registered trademark of Deutsche Telekom AG. For further information on Deutsche Telekom, please visit .