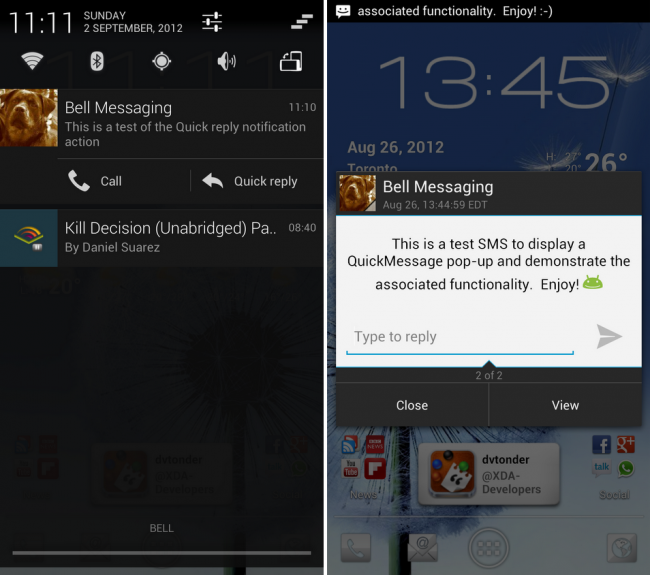 If you're a user of CyanogenMod's newest builds, then you may have noticed the addition of some new features for text message addicts. For starters, there is a new option for a pop-up box to appear when an SMS message is received for quick replies and viewing on top of apps, something that will surely increase productivity. On top of that, you can also "quick reply" from the notification pulldown, an extension to the official feature that was introduced with Jelly Bean.
Features:
Display pop-up Quick Message dialog when message received
Multi-message support with swipe between messages
Reply to individual messages
Mark individual messages as 'Read' or dismiss them all
'Wake and unlock' device on message received
For access to the new features, download the CM nightly builds here.
Via: Google+
Cheers Jbartcaps!