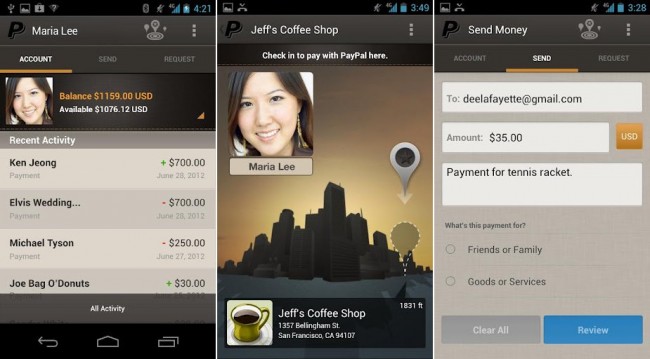 PayPal for Android receive a massive UI overhaul today when it was bumped up to version 4.0. Sending payments, receiving cash from friends, and shopping on-the-go never looked so pretty. You can see that the designers followed parts of the newest Android design and theme guidelines, but went with an orange tint in favor of the ICS blue. Overall, it looks a heck of a lot better than it did in version 3.0, is easier to navigate through, and should make managing your online funds a breeze.
Besides the stylish new look, they also added in these features:
View your total, available, and pending PayPal balances
Take a picture of your credit or debit card to easily add it to your account
Find local merchants who are using our new PayPal Here service
Enhanced support for Ice Cream Sandwich
Bug fixes
Cheers Josh!