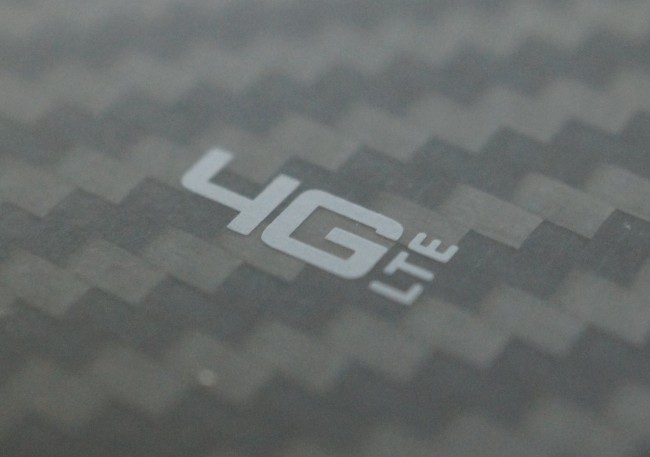 Today, the FCC approved Verizon's plan to acquire spectrum licenses from SpectrumCo, a joint venture between Comcast, Time Warner Cable, and Bright House Networks. Big Red will use the spectrum to help continue the rollout of their 4G LTE network across the country, something they plan to have completely by the end of next year. CEO Dan Mead said specifically that they will "work aggressively to ensure" that this previously unused spectrum is put to use to "quickly benefit customers."
This approval also allows them to move forward with their sale of 700MHz lower A and B block spectrum licenses, something Mead claims will help "benefit" other carriers.
While this is all great news for Verizon customers, you have to wonder how companies like AT&T and Sprint are ever going to catch up. 
VERIZON WIRELESS RECEIVES FCC APPROVAL TO PURCHASE ADDITIONAL SPECTRUM FROM CABLE COMPANIES

Company Committed to Using Spectrum for Continued Rollout of 4G LTE and High-Speed Data Services to Customers

 BASKING RIDGE, N.J. – Verizon Wireless today announced that with the recent Federal Communications Commission (FCC) approval, the company will move forward with plans to acquire Advanced Wireless Services (AWS) spectrum licenses from SpectrumCo, a joint venture between Comcast, Time Warner Cable and Bright House Networks, and from Cox Communications, as well as to complete transactions with Leap Wireless, Savary Island Wireless and T-Mobile.  Verizon Wireless will use the spectrum it is acquiring in these transactions in conjunction with its 700 MHz upper C band spectrum to deploy additional LTE capacity.

"This purchase represents a milestone in the industry and we appreciate the FCC's diligent work to review and approve the transaction," said Dan Mead, president and chief executive officer of Verizon Wireless.  "We will work aggressively to ensure that we put this previously unused spectrum to use quickly to benefit customers."

The approval of these transactions also means Verizon Wireless can move forward with its previously announced plan to sell its 700 MHz lower A and B block spectrum licenses.  Mead added, "We expect a very robust sales process as more than 65 parties have requested and received information about the spectrum we are selling.  Selling the A and B licenses will allow this spectrum to be used to the benefit of other carriers and their customers."

Verizon Wireless' 4G LTE network is available today in over 370 markets covering nearly 75 percent of the U.S. population.  The higher-speed network is important as the company works to meet the increasing needs of customers who are using smartphones, tablets and more, to manage their lives and run their businesses.  The FCC estimates that the industry demand for mobile data by 2015 will be 25 to 50 times greater than it was in 2010 as customers move toward more data-intensive devices that allow them to video chat, stream live video, download movies or large work files and more, on smartphones and tablets.

Verizon Wireless remains committed to helping America lead the world in broadband infrastructure that will ultimately give consumers more choice, convenience and innovation.

About Verizon Wireless

Verizon Wireless operates the nation's largest 4G LTE network and largest, most reliable 3G network. The company serves 94.2 million retail customers, including 88.8 million retail postpaid customers.  Headquartered in Basking Ridge, N.J., with 78,000 employees nationwide, Verizon Wireless is a joint venture of Verizon Communications (NYSE, NASDAQ: VZ) and Vodafone (LSE, NASDAQ: VOD).  For more information, visit www.verizonwireless.com. To preview and request broadcast-quality video footage and high-resolution stills of Verizon Wireless operations, log on to the Verizon Wireless Multimedia Library atwww.verizonwireless.com/multimedia