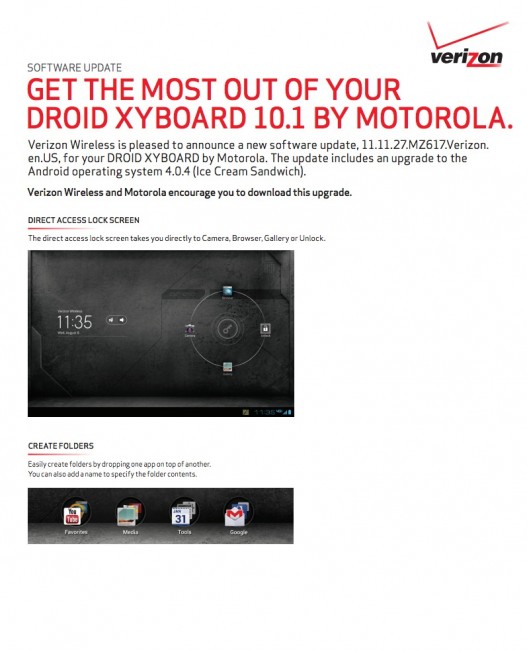 Last night, Motorola approved Ice Cream Sandwich (Android 4.0.4) for the WiFi XYBOARD models, leaving out the "DROID" XYBOARD variants. This morning, Verizon gave the update for the "DROID" versions the green light and has posted the changelog for it. The build number is 11.11.27 and is 336.4MB in size.
From the pictures, this appears to be very similar in styling to the ICS builds we have seen for the DROID RAZR and DROID 4, but of course, in a blown up ratio to meet the tablet standard. A new lock screen with quick app shortcuts is included, you get folders, more control in your apps drawer, and a data usage monitor.
We are not seeing information an ICS update for the XYBOARD 8.2.
When these support docs go live, we tend to see the updates within a matter of days. Be sure to let us know if it pops up! 
 More.