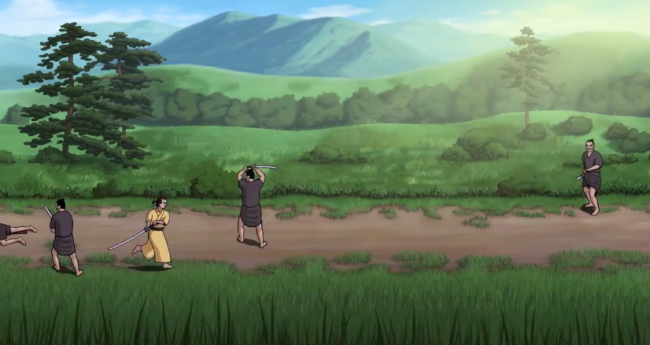 Samurai Rush is a game found on Google Play that brings some really fun elements to the side scrolling genre. You play as a samurai warrior – your village was destroyed and many were slain or taken to be slaves. With nothing but revenge on your mind, you set out to take on a ton of baddies and skilled bosses. As you run closer to enemies, you have different ways and directions to attack from, so it's a constant move up/down swing left/right type of game. 
The animations are really swell and for free, you can't go wrong. For me, the controls took some getting used to and it was kind of confusing to tell where enemies would attack from, but once you get the hang of when and where to swing, it becomes pretty fun.
Play Link
______________________
Some of our best videos.