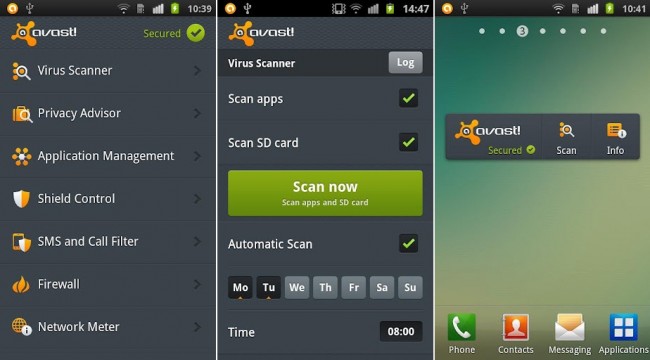 Avast! Mobile Security received a major update today which contains a gang of new features for those of you who love keeping your devices extra safe. Some of the additions include a new Network Meter for measuring incoming and outgoing data, a brand new widget for quick device scanning, and a brand new web interface for GPS tracking, remote device wiping. 
What's in this version:

• Web-based control for Anti-Theft
• Network Meter
• SiteCorrect – autocorrect of mistyped URLs
• Scanning of incoming messages
• Real-time protection (on-exec scanning) of apps
• Improved user interface for tablets
• avast! Widget
• The shield control UI to fine-tune on-access security setup
• Grayscale notification icon configurable from settings
If you're looking for mobile security, it doesn't get much more extensive than this.
Cheers Li-Lun Wang!