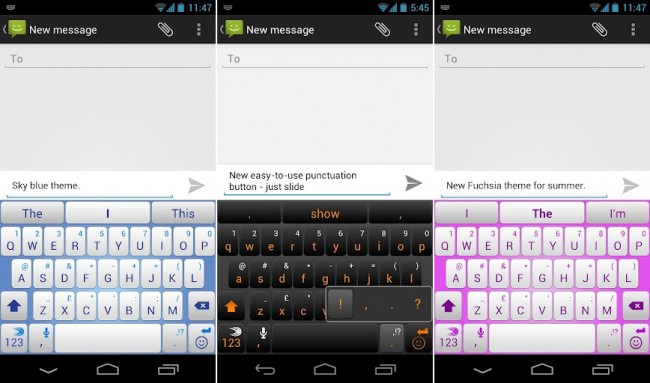 Just in time for the beginning of the end, SwiftKey 3 has been updated to include some Summer fun. Inside the newest version you will find two new themes which are shown off above, voice input for Ice Cream Sandwich and Jelly Bean, along with a new feature called Smart Space. Smart Space fixes typos even if you miss spaces as you quickly type. To get a look at the full changelog, we have it below. 
New in SwiftKey 3:
ICS & Jelly Bean voice input
Smart Space – fixes typos even if you miss spaces as you type
New look – two beautiful new themes for your keyboard
Easier layout – larger space bar, quick punctuation key and other tweaks
New languages – seven new languages for our international friends
Improved prediction – the words you want, more of the time
Via: SwiftKey
______________________
Some of our best videos.