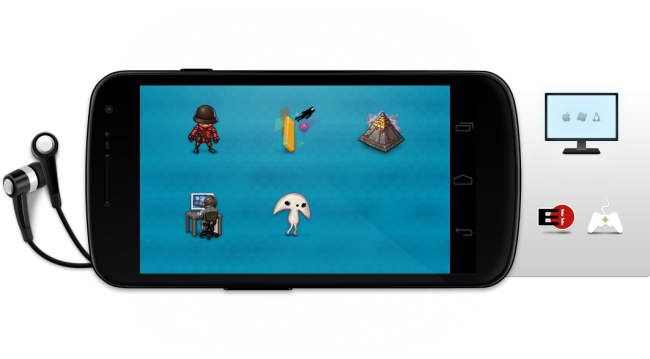 The Humble Bundle has returned this morning for a third time, giving gaming enthusiasts a chance to pick up four games at a price they can set themselves. As is always the case, you get to specify where your money goes when buying these games. You can choose to help fund a charity (Child's Play or the EFF), give back to the developers of the games, or toss in a tip to the Humble Bundle crew. You can spend a dollar if you'd like, or you can jump up the price to whatever you feel is necessary. If you pay more than the average price, you'll get access to a 5th game.
The Humble Bundle #3 games are Fieldrunners, Bit.Trip Beat, SpaceChem, Uplink, and Spriits. 
Here are the full details:
For two weeks, fans can pay whatever price they want to support the developers and receive the following games for Android, Windows, Mac, and Linux:

the retro-inspired music rhythm game BIT.TRIP BEAT from Gaijin Games, making its Android and Linux debut
renowned tower defense title Fieldrunners from Subatomic Studios, making its Linux debut
the maddeningly addictive puzzle game SpaceChem from Zachtronics Industries
the cyberpunk hacking puzzle-adventure Uplink from Introversion Software, making its Android debut

If a buyer decides to pay more than the average price at the time of their visit to the site, then they will also receive:

Spirits from Spaces of Play, a darling puzzle platformer making its Windows, Android, and Linux debut

Purchasing a bundle for $1.00 or more will also unlock a Steam key for all the games.  Additionally, all the games are made available on the Ubuntu Software Center.
Ready?
Buy.