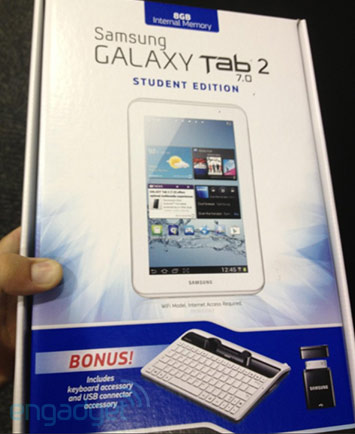 If you are looking to buy an Android tablet right now, it's hard to over look ASUS. Whether it be the Nexus 7 or the higher priced Transformer Infinity, they are on top of the Android tablet game. Although, if you are a sucker for a good deal, you might want to check out the bundle that Samsung and Best Buy have put together which is to arrive in stores around August 19.
For $250 you can have the 8GB 7″ version of the Galaxy Tab 2, along with a keyboard dock and a USB connector. Not a bad bundle if you consider that keyboards for tablets usually run anywhere from $30-$50 by themselves.
Wouldn't it be nice to see a huge price war between tablet OEM's at around $200?
Via: Engadget