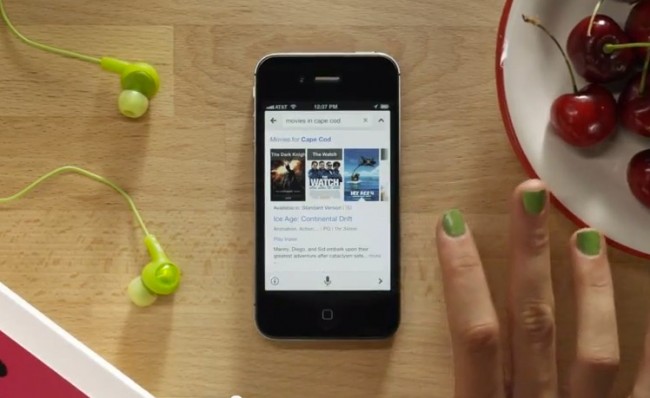 Google announced today that they are planning to release a new Google Search app for iOS that carries the advanced voice tech used (our first look) in the current build built into Jelly Bean (Android 4.1). While this is great news for iOS users, we can't help but ask, "What about everyone else with an Android device that isn't yet running Jelly Bean?" We don't have an answer to that question at all, and that's unfortunate. You would think that Google would take care of their own before moving onto another platform, but then again, as a search company, it makes sense for them to expand to such a massive platform. But then again, again, the advanced Voice Search in Jelly Bean was one of the major selling points for people to consider over an iOS device. 
To make matters worse, this new iOS Voice Search appears to be ever-so-slightly improved even over the build you and I are running on the Galaxy Nexus and Nexus 7. When you watch the video below, you'll see it return results with voice for questions like "movies playing in Cape Cod" and "I need a mechanic," two things that the current Android version won't do.
Now, those additions are likely easy for Google to implement, plus they also aren't in the beautiful card style that we get from Google Now. It is still a bit unfortunate that devices running Ice Cream Sandwich are being left out, though. After all, in most people's minds, Jelly Bean is only a slightly upgraded version of ICS.
So who knows when the rest of the Android universe will see the new Google Voice Search. I can't imagine it's that far off. In fact, I wouldn't be all that surprised if it showed up in the next week with even better functionality than what you are seeing here in the iOS version. That of course, is speculation.
Via:  Google