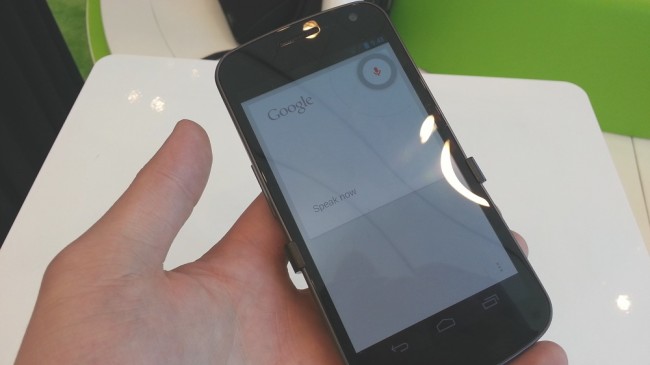 If you watched the Google I/O keynote from today, then you were probably as blown away as we were with their new Voice Search and Google Now offerings. The Voice Search now responds back to you, provides you with cards that have direct results for what you were looking for, and eventually learns your search patterns so that current and relevant information is always ready.
After spending a few minutes with it, we can easily say that we are impressed. It returned exactly what we were looking for, with the majority of searches coming via cards that are visually appealing. As this new Google Now and Voice Search continues to grow, this may be very useful. Unfortunately for most, this is a Jelly Bean feature that you may not see for a while.
______________________
Some of our best videos.