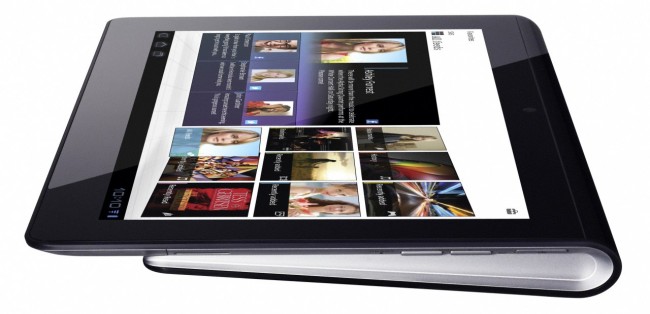 After you pick up your OG DROID from Daily Steals for $70, you may want to think about adding a tablet to the party. Woot is currently selling the Sony Tablet S, a beautifully designed Tegra 2 tablet, for $259.99, a package that includes a cradle. With its 9.4″ display (1280×800), dual-core processor, 1GB RAM, dual cameras, and expandable storage, this has always been one of the more appealing tablets in our eyes, it just didn't get much play.
Sony is currently charging over $400 for this version, not including the $20 cradle. From what we can tell, this is in "new" condition and is not refurbished.
Via:  Woot
Cheers Seth!
______________________
Some of our best videos.