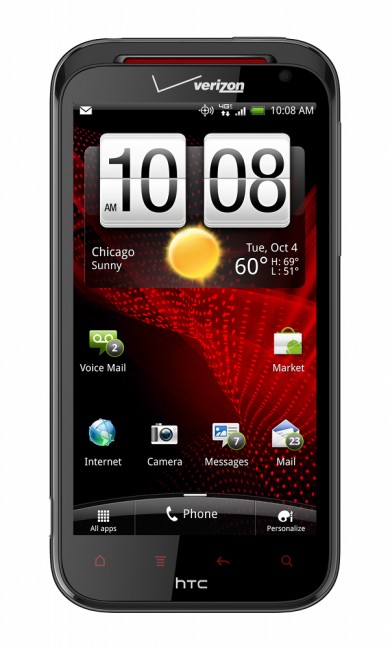 Folks, today is the last day of July. As you may recall, we were told by HTC that the Rezound should see its Ice Cream Sandwich update in either June or July, so we are quickly running out of time. What we aren't sure about, is if it'll happen today or this week or any time in the near future. The odd thing here, is that Verizon has apparently approved the update, something we first reported last week, but has yet to release it to the public. It could be that some last minute test came up or that they were waiting to get the DROID Charge update out first. Your guess is as good as mine.
You may also remember though, that HTC has posted the official changelog for the update twice now, only to pull it moments later. The first was on June 20 – the second posting was on July 18. If that's not a sign that this thing should be ready, then I don't know what is. In fact, the build that HTC references in their official changelog, is the exact as a leak that dropped in early June.
Any bets on whether or not we see the initial push begin today, so that HTC can meet their deadline?