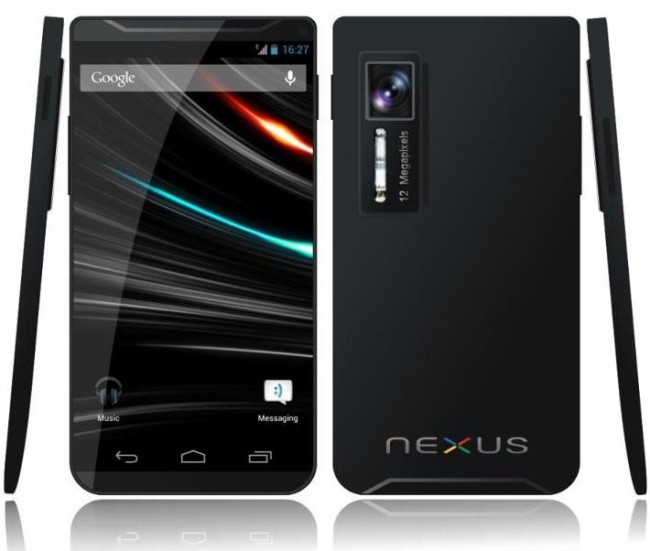 Every once in a while, we write up a story with one goal – to head off another story that's floating around before it gets out of hand. That's what we are doing today, with this Galaxy Nexus 2 rumor. It goes a little something like this.
One of our favorite sites to browse from time-to-time, Concept Phones, posted up the picture we have included above, calling it the Galaxy Nexus 2. They were clear that it was simply a concept and not real, but a few sites picked it up here and there over the weekend to talk about the possibility which has led to certain religious-based sites (that will remain nameless) thinking that there actually is a Galaxy Nexus 2 on the way. They even attempted to get into details about Google and Samsung partnering up again, and that the device would launch with Android 4.1, Jelly Bean. Get right out of town! 
I'll just say this – there could be a Galaxy Nexus 2 in the works, but the picture above certainly won't be it. Details of it also have not leaked, so any word or "report" you read about this phone over the next couple of months will likely be nothing more than a fabrication, taken out of context from other reports based off of the latest concept phone.
What we do have, is a report from the Wall Street Journal, claiming that Google has opened up the Nexus program to multiple OEMs, so that we could have multiple Nexus phones and tablets to choose from this winter. If this is true, then Samsung will likely be one of the OEMs bidding for a spot in the program, as they were pegged to make the last two Nexus phones. At that time, we could see a Galaxy Nexus 2, but part of me thinks they would go with a much more original name.
And, back to your non-stop watching of the Olympics. Glad we cleared that up.
Via:  Concept Phones