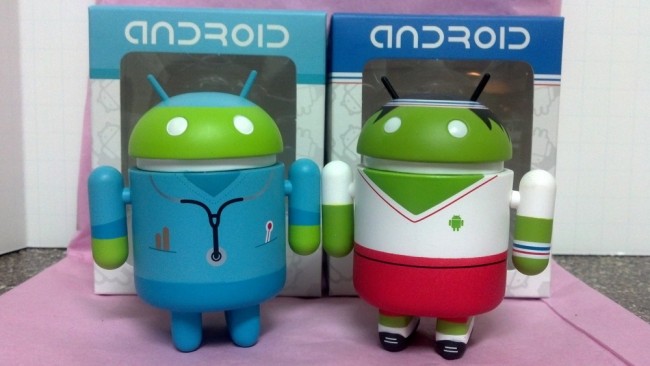 According to the latest report from comScore, during a three month period ending in April, buyers moving from feature phones to smartphones, instead of feature phone to feature phone, increased almost 10%. More importantly to us, is that 61.5% of the folks who moved from a feature phone to a smartphone decided to spend their hard-earned money on an Android device over the iPhone. Apple holds a respectable 25.2% of the late adopters, with Microsoft coming in at only 7.1%. For those curious, RIM holds 4.8% of that total. 
So, why are people buying Android? Is it price? With many buyers being able to snag an Android device for next to nothing on a new two year agreement, many would hold cost to be the main reason for numbers like this. Is the iPhone losing its "cool" factor? As the years tick by, the iPhone has basically remained unchanged in the eyes of many consumers, so most likely with the introduction of the iPhone 5 and its larger display and other new "features," these numbers will differ greatly. Would be nice to see analyst companies such as this one show reports for the month of September, the rumored unveil time of the new iPhone.
What about you? Is the Android device sitting in your pocket your first smartphone purchase?
Via: comScore
Cheers JBow!