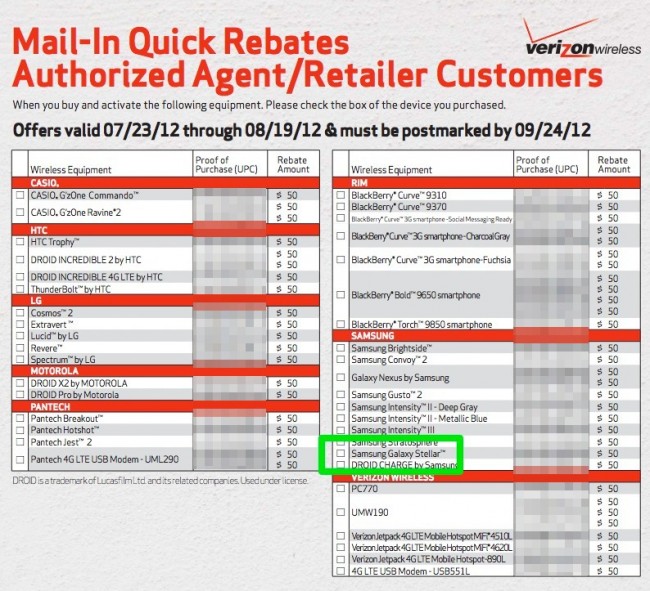 I'm going to go out on a limb here (not much of one) and assume that the Samsung Galaxy Stellar is not the "newest Galaxy" that Samsung is planning to unveil on August 15. I could be wrong, but if this new Galaxy device is already appearing on rebate forms, I would assume it's not worthy of a press event. With that said, what is it?
Well, we saw Samsung file for a trademark of the name Stellar back in early March, but that's about all we know. We have however, seen a device codenamed the Jasper (SCH-i200) appear in both pictures and benchmarks in recent weeks. It's a mid-range device with some decent power, but definitely not on the level of the Galaxy S3.
Over the weekend, another Samsung device jumped onto our radar as it cruised through the FCC, Bluetooth SIG, and WiFi Alliance. With model number SCH-i410, it looks like another headed to Verizon. As you may recall, the Samsung Stratosphere carried the model number SCH-i405, so one would assume that this is some sort of a follow-up device.
Is the Stellar the Stratosphere 2 or the Jasper? The mid-range battle begins!
Cheers ___, Bryan and  ___!