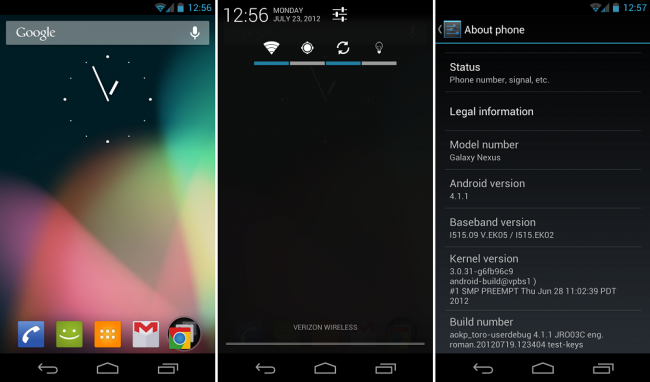 For everyone that has been waiting on the Android Open Kang Project team to release a build for the Galaxy Nexus that incorporated Jelly Bean, you can download a "preview build" that was released just a coupe of days ago. It has all of the Android 4.1.1 goodness you have been dying for, along with some added AOKP goodies.
From what I've found so far, they have only just begun to add all of the fancy customizations. For now, you can have toggles in the pull down menu, clock and battery mods, and of course, those awesome AOKP custom wallpapers. 
For those interested in flashing, make sure you are rooted and running a custom recovery. Download each of the files linked below and place them on your phone's storage. Reboot into recovery, then wipe your data/cache. Once done cleaning, install the preview build, then the Gapps. Reboot and enjoy.
AOKP Toro Preview Build | Gapps
Via: Google+
Cheers Interstellarmind, Mike, and Bryce!