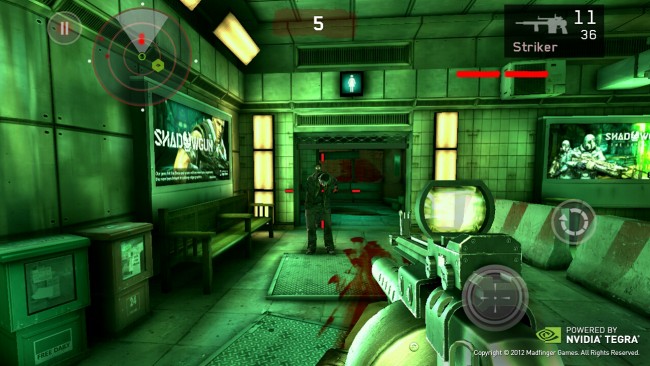 According to Madfinger's Facebook page, the Dead Trigger V1.1.0 update is live. Now that the app is uploaded to Google Play, all we have to do is wait for it to become visible to users. The update brings additional gadgets, guns, and brain splattering goodness to the title which was already a huge hit with most FPS lovers. 
Update: Along with the update, they have also made the game free for everyone. No more $0.99 purchase. You now have zero reason not to try it out.
For only a dollar, it's probably the furthest a single dollar has ever gone in the history of mobile gaming. Get it.
Via: Facebook