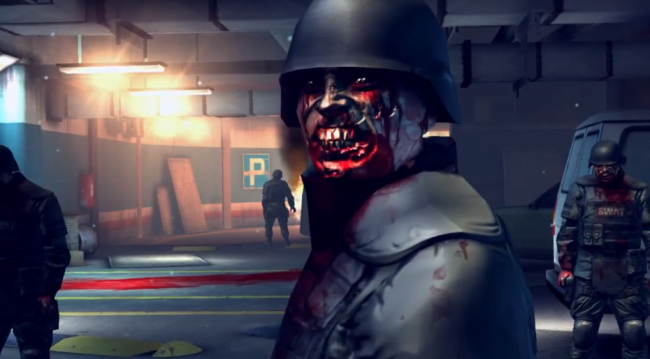 Once Madfinger's Dead Trigger hit Google Play, it instantly skyrocketed to the top of the charts and has since been able to maintain a very high popularity level among mobile gamers. With its insanely awesome graphics, fast-paced gameplay, and endless amount of zombie killing, Madfinger Games is looking to make it even more brutal with the games newest V1.1.0 update.
The update includes:
Experience personally four new savage weapons (including two melees): Chain Saw, Lewis Heavy Machine Gun, Marine Engine with sharp-edged blades and Repeating rifle, a classic of the American West
Enjoy the new funny and handy gadget — the Head-Flator X100 enables to inflate the heads of zombies to XXL size and… Headshot!
Meet new zombie creatures — mutated mobsters or armoured SWAT members
Explore new fantastic environments — underground car park or secret research base institute
Try out new gadgets or get more money – reveal deadly survival arena, that is tailor-made for massacre of hordes of zombies
Visit Casino and try your luck with a slot machine
Finally safe game data with cross platform cloud backup
This huge update brings Dead Trigger also to Adreno 205, including Sony Xperia Play!
According to Madfinger's Facebook page, the update will be released very soon and users should keep an eye on their Google Play landing page. We're stoked.
Via: Madfinger