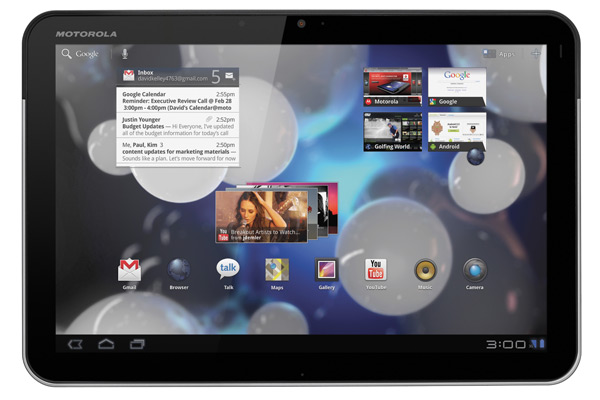 When Google announced that Jelly Bean (Android 4.1) would be available in mid-July, they also mentioned that devices like the Galaxy Nexus, Nexus S and Motorola XOOM WiFi would be the first to receive it. According to members of Motorola's Feedback Network, the XOOM could see it very shortly. An invitation to test new software for the device is going out to members of the Motorola forums, and we would be surprised if it wasn't Jelly Bean. The timing matches up to what Google told us, plus, you have remember that there are no carrier barriers to break through when updating this device. Since it's WiFi-only, all you need is for Motorola to test it a bit, then have forum members test it, and then push it out.
Get ready for Google Now!
Cheers to everyone who sent this!