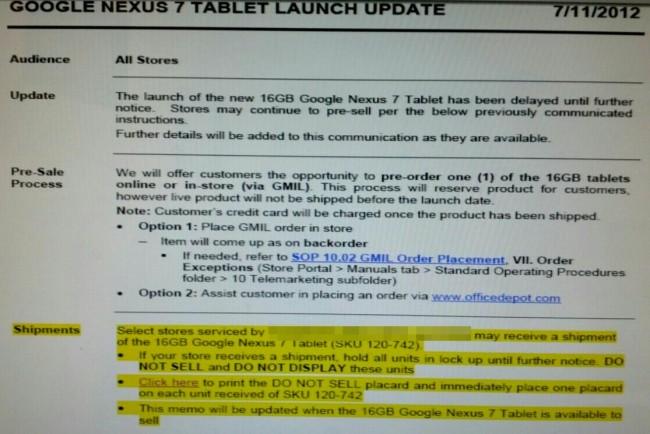 Do not cruise into your local Office Depot tomorrow to pick up a Nexus 7. While they may receive some stock, they have been instructed to not sell or display them until further notice. Yesterday, we reported that select stores would make them available by July 12, but clearly something has come up. Either Google isn't ready to launch our new favorite Android tablet, or they are waiting for enough units to hit as many retailers as possible to make a big opening day splash. We are hearing that a handful of Gamestop and Staples stores have already received stock, so it shouldn't be long, folks.
Anyone taking bets on the big launch happening next week? Oh, and don't forget to read our Nexus 7 review.
______________________
Some of our best videos.