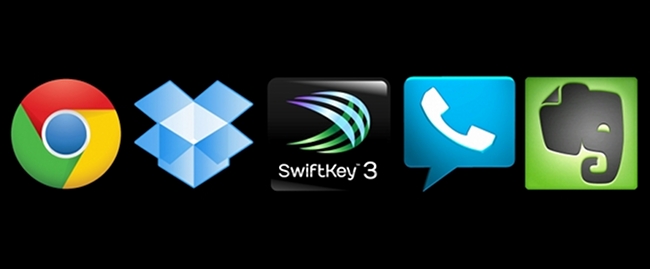 The folks over at My Life Scoop, an Intel powered blog, asked if I would be interested in contributing a handful of posts to their cause during Q3 of this year. For those not familiar, MLS (not the soccer league) is a site that focuses on providing real life tips and tricks, lists of popular things, etc. It could be tech-related, but they also have writers contribute stories on music, sports, food, family, and general lifestyle. Since I'm in the tech field, I'm writing up tech stuff.
My first post is live and wanted to share since it actually is Android-related as well. I tried to figure out what would help new Android users get the most out of their devices from the beginning. As many of you know, switching over to a new operating system can be painful unless you have help along the way. I basically took the 5 apps that I seem to use multiple times throughout a day, can't live without, and that also can make your life more efficient should you fully buy into them. If you need a hint as to what I chose, the graphic up top might be a great place to look.
To read the article, head on over to My Life Scoop.