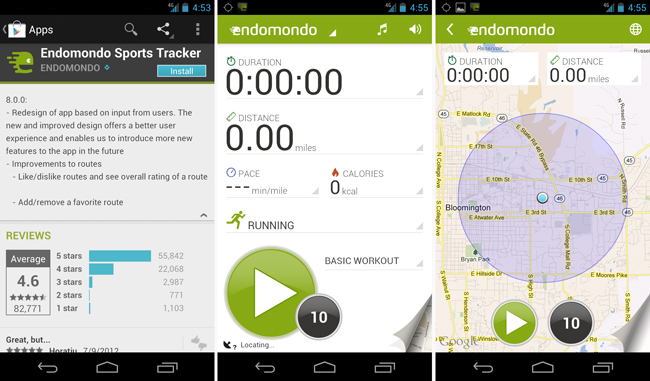 One of the longest running and most beloved Android fitness apps, Endomondo, is receiving an application bump up to version 8.0.0 today. The application has received a complete redesign and the team credits user's input for inspiration. The update also provides a few improvements to the application overall:
– Improvements to routes
– Like/dislike routes and see overall rating of a route
– Add/remove a favorite route
The new interface for Endomondo looks pretty slick, not exactly ICS-inspired, but good looking nonetheless. Always good to see top developers pushing out quality updates to Android's biggest applications.