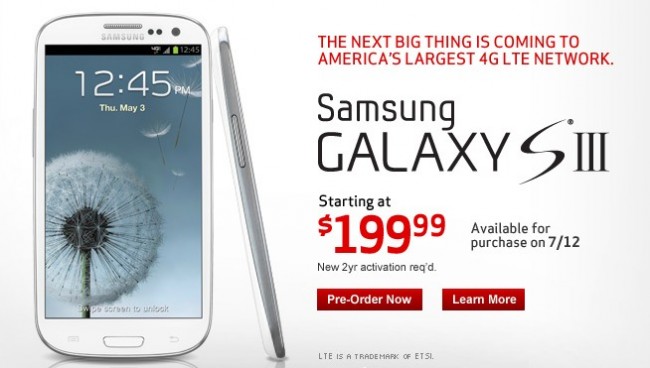 At the beginning of last week, Verizon announced that their version of the Samsung Galaxy S3 would be available July 10. For some reason, that date seems to no longer be the date. A couple of sources reached out earlier today to mention that they were hearing of a slight push back to July 12, a date that is now showing on Big Red's own site. We haven't been given a specific reason for the 2-day delay, but I think we'll all live if we have to wait an additional 48 hours.
This doesn't appear to have slowed pre-order shipments, as our inbox continues to fill up with readers who have received shipping notices.
For those that have received theirs, give us your thoughts.
Cheers ___ and WalCs!