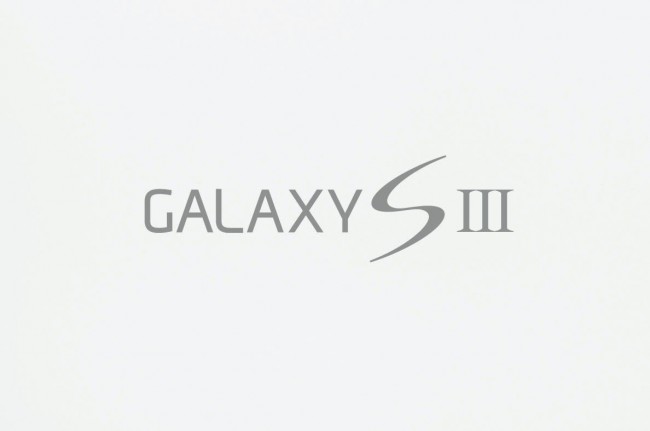 Verizon announced moments ago that the Samsung Galaxy S3 will be available in stores and online starting July 10. Both the 16GB and 32GB versions will be available, however, the 32GB version will only be available online for the time being. If you were planning to purchase the 32GB version in stores, it will be available in the "coming weeks."
It's tough to tell if some pre-orders will be arriving after the 10th or not, especially with estimated shipping dates of July 10 and 11 appearing for those that pre-ordered over the last week or so. I'm not sure if you can cancel or not, but if you had pre-ordered the 16GB version, you may want to look into it and then just head into a store to grab one day of launch.
If you haven't already, be sure to read our full review of the Galaxy S3. 
SAMSUNG GALAXY S® III AVAILABLE ON THE VERIZON WIRELESS 4G LTE NETWORK STARTING JULY 10

BASKING RIDGE, N.J. and DALLAS – Verizon Wireless and Samsung Telecommunications America (Samsung Mobile) today announced that the 4G LTE-powered Samsung Galaxy S® III will be available in Verizon Wireless Communications Stores and online at www.verizonwireless.com/galaxys3 starting July 10.  Galaxy S III customers will have access to the Verizon Wireless 4G LTE network which is available in 304 markets across the United States.  Verizon Wireless 4G LTE will be in 400 markets covering 260 million people by the end of this year.

Customers can take advantage of 4G LTE-optimized apps like Color to share live video broadcasts of life's special moments with their Facebook® friends.  Sharing live video with audio is an exclusive feature of the Color app on Verizon Wireless' 4G LTE network.  Customers can broadcast real-time footage of a newborn's first step with family members who are miles away or share a beautiful view of a vacation spot to make friends at home jealous.  Combining America's largest 4G LTE network with the Galaxy S III's 4.8-inch HD Super AMOLED™ display creates the perfect duo to watch movies, television shows and other video content with apps like viewdini.  Viewdini brings the power of Verizon Wireless' 4G LTE network to the screen by streamlining access to videos from a wide range of content providers, including cable operators, websites and other popular video sources.  The viewdini app can be downloaded from Verizon Apps and Google Play.

Additional features:

Android™ 4.0 Ice Cream Sandwich
Mobile Hotspot – Share a 4G LTE connection with up to 10 Wi-Fi-enabled devices
1.5 GHz dual-core processor and 2 GB RAM
Share Shot – Create a temporary photo sharing network with a group of friends who are nearby at the same party or event; photos can be taken by any member of the group and shared with the entire group
S Beam – Share pictures, videos, documents and more by simply touching two Galaxy S III devices' backs together
S Voice™ – Featuring natural language recognition, you can control the apps and services used most with words instead of touch
Pop Up Play – Videos can be played in a small window while customers use the rest of the display to complete other tasks such as typing emails, organizing calendars and updating their social networks
Evolved camera capabilities – Burst Shot mode instantly captures 20 continuous shots and Best Photo feature selects the best shot to display
Enhanced camera – 8-megapixel rear camera with zero-lag shutter speed and a 1.9-megapixel front camera so customers can capture pictures and videos of themselves or video chat with family and friends
microSD™ card slot for expandable memory

The Samsung Galaxy S III is available in 16 GB and 32 GB models for $199.99 and $249.99 respectively with a new two-year customer agreement.  The 16 GB model will be available in stores and online starting July 10 and the 32 GB model will be available online starting July 10 and will be in stores in the coming weeks. Customers will also have the choice of the Galaxy S III in two colors: Marble White or Pebble Blue.  Customers can visit www.verizonwireless.com/galaxys3 for more information on the Samsung Galaxy S III for Verizon Wireless.

About Verizon Wireless
Verizon Wireless operates the nation's largest 4G LTE network and largest, most reliable 3G network. The company serves 93.0 million retail customers, including 88.0 million retail postpaid customers.  Headquartered in Basking Ridge, N.J., with 80,000 employees nationwide, Verizon Wireless is a joint venture of Verizon Communications (NYSE, NASDAQ: VZ) and Vodafone (LSE, NASDAQ: VOD). For more information, visit www.verizonwireless.com. To preview and request broadcast-quality video footage and high-resolution stills of Verizon Wireless operations, log on to the Verizon Wireless Multimedia Library at www.verizonwireless.com/multimedia.

About Samsung Mobile

Samsung Mobile (Samsung Telecommunications America, LLC), a Dallas-based subsidiary of Samsung Electronics Co., Ltd., researches, develops and markets wireless handsets and telecommunications products throughout North America. For more information, please visit www.samsungwireless.com.