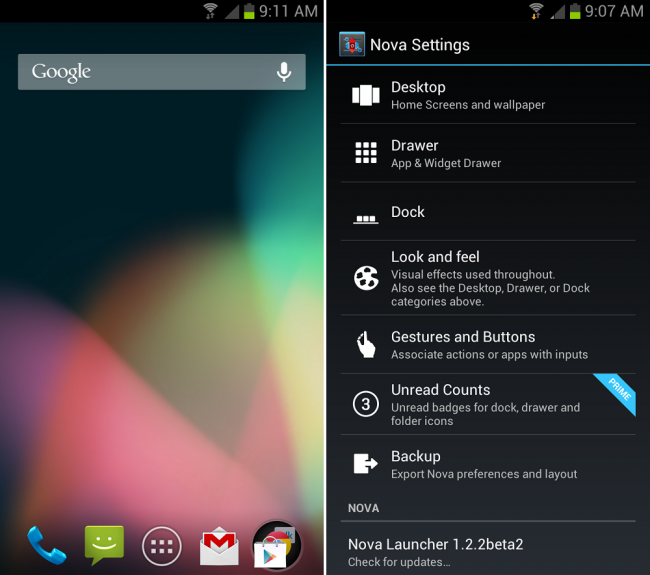 If you need more Jelly Bean on your device, Nova Launcher's beta apk has been updated that includes a few goodies that might help your addiction. This is not the same launcher apk that is on Google Play, but these changes will most likely find their way onto the official app once they go through testing. In the beta, you can choose between the stock ICS or JB Google Search bar, custom widget list picker (requires root or actual JB), and some other fixes across the board. 
Changelog:
Search Bar Style of JB or ICS
Adjust padding so labels are more likely visible in landscape
Built-in stock jellybean icon theme
Custom widget list picker (requires Root or JB)
Fix FCs
Jellybean:
Fixes for backup/restore of widgets
Fixes for Play Store widgets
Support new system animations
Fixes for Nexus 7
Fix empty folders
If you want to give the new features and fixes a go, download and install as you would any other third party application.
Download: NOVA Launcher Beta APK
Via: XDA