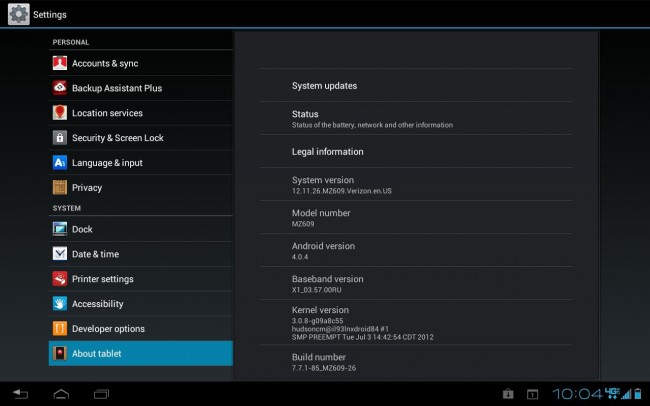 Are you one of the 10 people that owns a Motorola XYBOARD? I'm kidding of course. If you do own one, then prepare yourself for Ice Cream Sandwich, as it has leaked and is flashable as a legitimate update to both WiFi and 4G versions in 8.2″ and 10.1″ sizes. Similarly to what we have seen with the RAZRs and Bionic, these appear to be real update.zip files pulled from Motorola servers.
You should be warned that if you decide to update to these, there is a chance that you won't ever be able to come back. We are hearing that the fast boot files are no where to be found, so please approach with caution. The last thing you want to do is update to this and then it end up not being official.
Via:  XDA
Cheers Rich!
______________________
Some of our best videos.