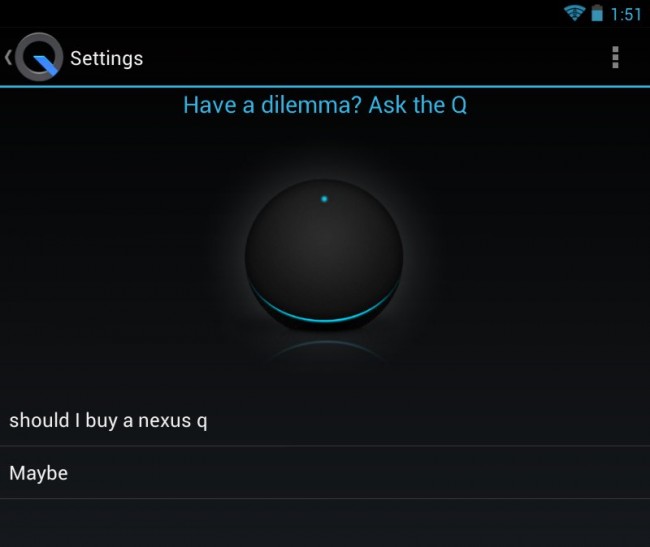 According to the Nexus Q, it isn't even sure if you should buy one. Recently reported by Android Authority, there is an Easter Egg tucked inside the Nexus Q app. If you cruise into a specific Nexus Q's settings in the app, you can tap on the image of the Q and then proceed to a screen that asks if you "Have a dilemma?" From there you can tap the Q again and ask it a question. It works just as a Magic 8 Ball, so don't expect it to always give a reliable answer.
It's another awesome goodie that ties in nicely with our unearthing of the Jelly Bean Easter egg. Good work, Google.
Via: Android Authority
______________________
Some of our best videos.