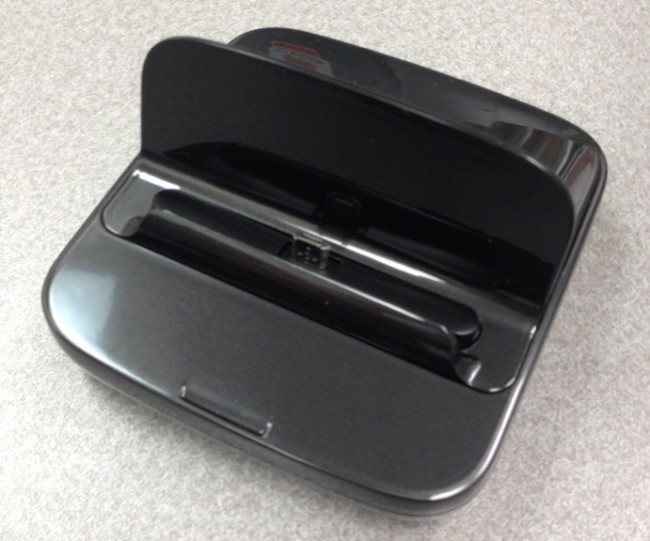 Unhappy over the whole Galaxy Nexus accessory situation? Or should I say, lack there of an accessory situation? This might cheer you up a bit. According to one of our VZW connects, the Galaxy S3 portrait dock works perfectly with the G-Nex. Since the micro-USB port sits freely out in the open and doesn't have any device width restrictions, all you have to do is pop the top, and drop your device onto it. Check out the pic below to see it in action.  
For those wondering, this dock also has audio out and folds up into a portable disk of sorts. It's actually looking like a solid option for almost any Samsung device that has a micro-USB connector on the bottom – which happens to be all of them.
From what have gathered, Verizon stores have already started to receive their stock of GS3 accessories, so feel free to head into one and see if you can pick any up.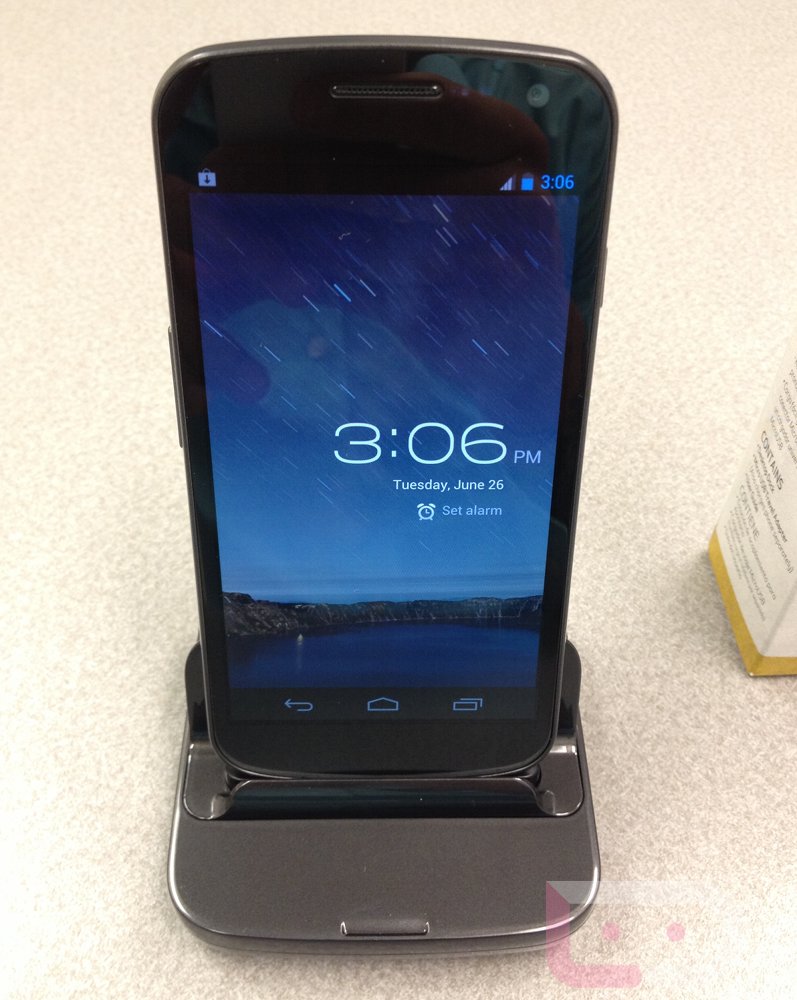 Cheers ___!