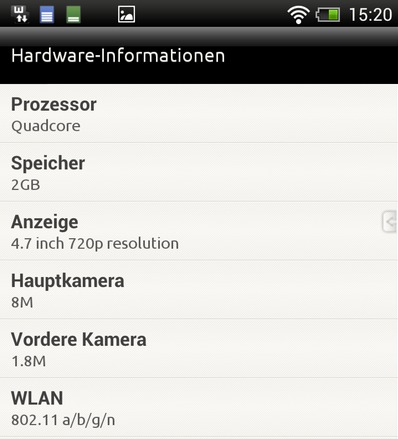 HTC apparently wasn't ok with people calling the One X the best Android phone they've ever used; they saw more room for improvement. The above screenshot is from the rumored One XXL that takes the original and bumps the specs even more. Not to be out done by Samsung, this new phone will have the same 4.7″ LCD2 screen packed in, but will feature 2GB of RAM and a quad-core Snapdragon S4 processor that will play friendly with LTE.
This sounds like an amazing bump in specs to a phone that already blew people's minds when they purchased it. This certainly matches up with HTC's promise to focus on high-end phones, the question is: is any of this rumor true? The One X only officially launched a few months ago so we don't expect to be seeing this anytime soon, although that doesn't mean we're not excited.
Via:  SmartDroid
Cheers Denny!
______________________
Some of our best videos.