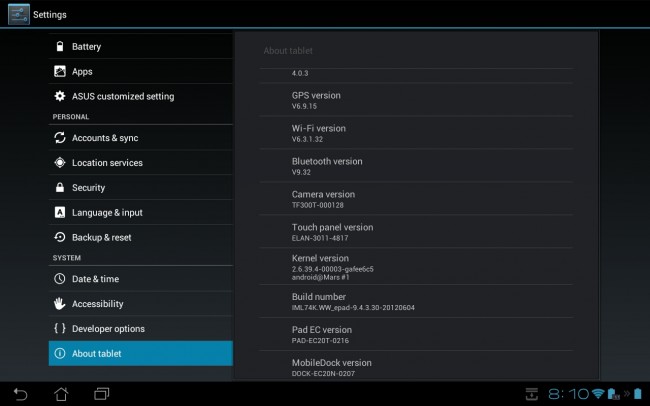 Asus is on a roll as of late, with constant updates being pushed to their line of Transformer devices. The newest to receive love is the TF300 aka Transformer Pad, which is getting the bump to firmware number 9.4.3.30. With little bug fixes for Chrome, WiFi, and camera improvements, put another notch in Asus' belt for being one of, if not thee best Android tablet manufacturer to date. If you haven't already, go grab the update now. 
Changelog:
TF300T ICS v9.4.3.30
– SYSTEM – improve stability of Chrome browser
– SYSTEM – improve camera performance
– Pictures more colorful
– better audio- white balance(AWB) and auto-focus(AE)
– better continues-auto-focus (CAF)
– SYSTEM – fix the bug "wifi occasionally fail to connect after resume from suspend status"
– Appbackup – fix the bug "have to key-in password again after change screen orientation"
Via: Asus Finland
Cheers Scott!