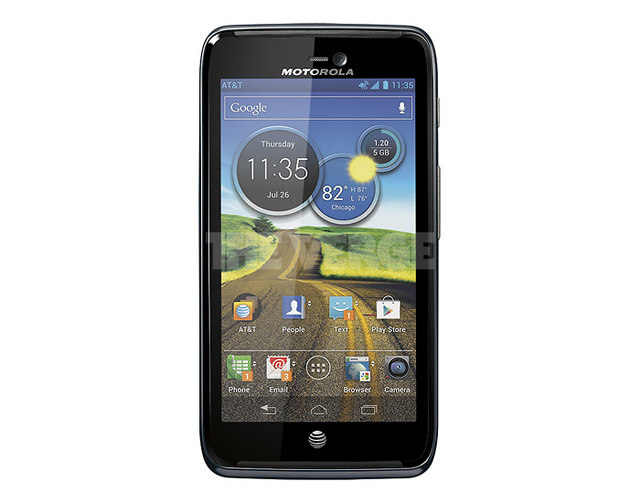 Motorola Qinara (Atrix 3?) Makes a Stop By the FCC, Doesn't Reveal Much
The Qinara made quite the splash when we heard about it and got this leaked image of it last week. It has since made a trip by the FCC to make things all official but unfortunately no new details were confirmed for us other than it will have LTE on-board, which no one was doubting. 720p HD screen, Ice Cream Sandwich and on-screen navigation keys all on board allegedly so we'll just have to wait until AT&T decides to tell us if we are wrong or not. 
Via: Pocketnow
SGH-T699 is a QWERTY Samsung Phone, Not the Galaxy Nexus
Much to do was made over at AL when there was a rumor of an unannounced Samsung phone that was sporting a 720p screen and a few other features. All signs were pointing to the phone being T-Mobile's version of a Galaxy Nexus coming to the carrier in the near future. The guys over at TmoNews however have finally gotten a picture of the T699, and found out that it's a full-featured 5-row QWERTY phone. The phone is said to run Android 4.0 right out of the gate and have a 5MP camera on the back as well, but all the other specs are still missing at this moment. A little disappointing that T-Mo didn't have a Nexus up their sleeve but we'll wait to see what this phone looks like.
Via: TmoNews
Need a Pretty Decent Phone for Your Father's Day Present? AT&T Selling Galaxy SII for $9.99
Sure the Galaxy SIII may be weeks away at this point but what if your dad isn't the most tech savy guy in the world, and you want to hook him up with a good smartphone? AT&T has knocked the Galaxy SII down to $9.99 for the holiday and this makes for a great gift. The SII is one of the best selling Android phones ever so you can't go wrong here. The only downside is that it isn't the LTE version, but even then this is still a good deal.
Via: Phandroid
Official CM9 Nightlies Hit for AT&T Galaxy SII Skyrocket and T-Mobile Galaxy SII
CyanogenMod 9 is a big upgrade from the last CyanogenMod and it's taken some time, but more and more phones are finally getting their own builds. Today we can add two more phones to the fold of "nightly" builds, or builds that are the cutting edge of Android, freshly put together from their code. The T-Mobile Galaxy SII and the AT&T Skyrocket both now have builds available for download at the source links below. Get to downloading!
Download: T-Mobile SII | AT&T Skyrocket