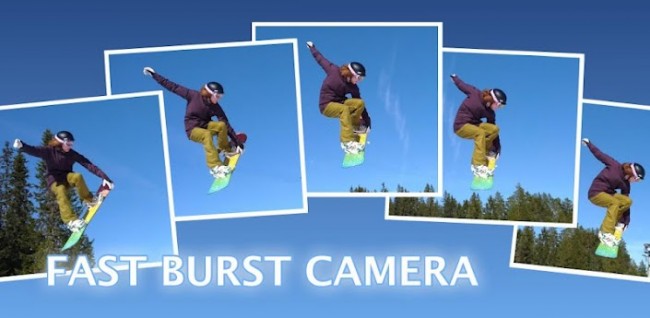 One of the many reasons we love HTC's One X is because of its camera software. You can choose various filters, shoot HD video in slow motion, but my overall favorite feature is the burst shot. When you hold down the shutter icon, you can snap multiple shots in a split second, which then allows you to choose the best shot from the roll. For those who take pictures of fast moving subjects, it's a life saver. 
Fast Burst Camera has made its way onto the Play Store and it does exactly what we were looking for. Simply hold down the button and you can snap up to 30 frames in a single second if your device allows it. The free version works just fine, but has a few ads which can seem intrusive. For $4, you can buy the pro version which unlocks some additional features such as auto-focus and lighting settings. View the video below to see some real life experiences with the application and see if it could help you take some neat shots.
Play Link (free) | Play Link ($3.99)
______________________
Some of our best videos.