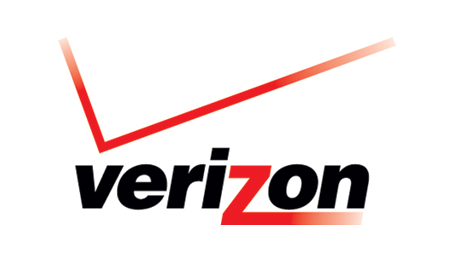 After Verizon dropped their new Share Everything plans on us this morning (aka shared data tiers), it took a minute for us to fully process exactly what we have going here, but we think we have a good grasp on it now. To help everyone understand this new focus on data rather than minutes and texts that goes live June 28, we thought we would lay this out for you in the simplest of ways. Ready? 
Step 1:  Smartphones
Do you have more than 1 line on an account that includes a smartphone? Proceed to "Step 2" and the Share Everything plans. If you have an individual smartphone account with 1 line, there are standalone data packages for you starting at $30 for 2GB of data. If you only have feature (basic) phones on your account, you get a whole new set of plans that you can find at the very bottom of the post
Step 2:  Number of Devices
How many devices do you have? Each one comes with its own "Monthly Line Access" fee. Prices below:
Smartphones:  $40 per device
Feature phones:  $30 per device
Jetpack / Netbook / Notebook / USB:  $20 per device
Tablets:  $10 per device
Step 3:  Data Package Selection
Choose a data package for your entire family/account or what Verizon refers to as "Monthly Account Access":
1GB for $50
2GB for $60
4GB for $70
6GB for $80
8GB for $90
10GB for $100
Step 4:  More Data
Not enough data? If 10GB is not enough, you can add on an additional 2GB for $10. If you go over your monthly allowance, you pay $15 per 1GB of data.
Step 5:  Mobile Hotspot
Want to add mobile hotspot on? It's already on there. Mobile hotspot is now included with all capable devices at no extra charge. Just remember that using a hotspot on any of them will pull from the data package you selected in "Step 3."
Step 6:  Minutes and Texting
You do not have to select a minute or text package as they are all unlimited on these new share everything plans, and that includes picture and video messages. From what we can tell, this isn't just mobile-to-mobile either. You can call anyone across this great nation for free on any phone.
Step 7:  Add It Up
To figure out what your bill will look like, add up your number of devices along with their per device price from step 1, then add on a data package and you are done. That is now your monthly bill, minus taxes and fees.
Here is an example:
You have 6 devices in your family – 3 smartphones, 1 feature phone, 1 Jetpack, and 1 tablet. You will pay $40 for each smartphone ($120), plus $30 for the 1 feature phone, $20 for the Jetpack, and $10 for the tablet. The total monthly line access for your devices comes to $180. Since Verizon seems to think that the average user users 1-2GB of data per month, you would probably choose no less than the 8GB plan for $90. Add that to the $180 total for your devices and your bill will roughly be $270 per month, which includes unlimited talk and text.
_____________________________________
Feature or Basic Phones
If you do not have any smartphones on your account, you get two choices going forward:  700 minutes for $40 or unlimited talk and text with 300MB of data for $70. The $40 does not include data or texting, so you would have to purchase those separately starting at $10 per 1,000 messages per line. If you have multiple feature phones, you can add each one to the pot for an additional $30.
Data-only Plans
If you don't need Verizon for calling or texting and simply want to purchase a Jetpack/netbook/notebook/USB or tablet, you have a separate set of plans as well. Each Jetpack/netbook/notebook/USB will cost you $20 each. Each tablet is just $10 per month. The data packages to attach to those are as follows:  4GB for $30, 6GB for $40, 8GB for $50, and 10GB for $60.
Example:
Say you have 1 Jetpack, 1 USB dongle, and a tablet. You would pay $20 each for the Jetpack and USB and $10 for the tablet bringing your monthly line access charges to $50. Verizon claims that the average user users 1-2GB of data per month so you would want to go no less than the 6GB plan for $40. Your total bill for data-only would then be $90 for 3 devices.
Other Notes
Verizon has made a bunch of resources available to you to decide if shared data is for you. Here is their breakdown of all the plans including pricing. Here is the main Share Everything page. Here is the new data calculator, so that you can figure out your perfect plan.