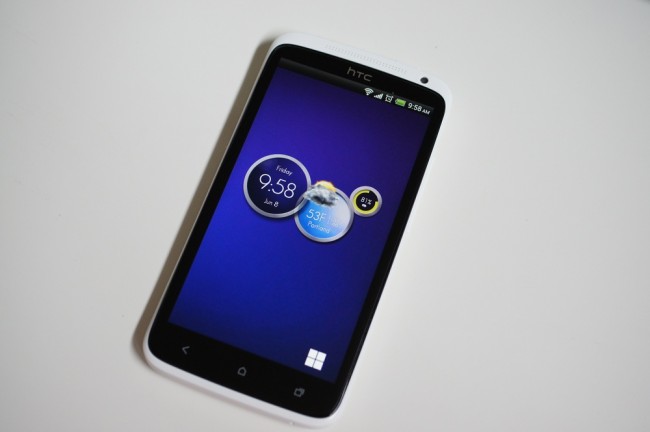 The leaked photo of the AT&T Motorola Qinara (or Dinara) from a few moments ago caused all of four reactions from people. The first was, "Wow, this phone looks nice!" The second was, "Holy bezel, Batman." The third was a mixture of MotoBlur praise and hate. The fourth, well, that had to do with the clock widget on the screen. Thanks to a reader comment (which I can't seem to find now), we know that a clock widget in the Play store named One More Clock will get you this identical look, for free.
Once you download the app, you'll want to add it as a widget to a home screen just as you would with any widget. Then tap on the clock that appears, then "Set Widget Theme," and then download the full online collection from the bottom right corner. Once that finishes downloading, you will want to scroll until you find "Chrome Rings." Enjoy!
Play Links:  Free | Paid ($0.99)
Cheers Blackcatroad!