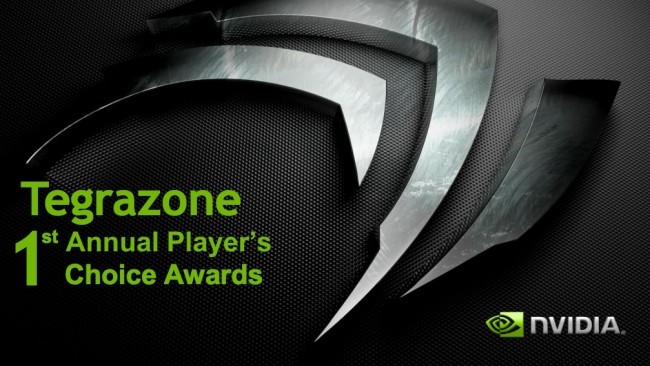 Last month, our friends over at NVIDIA held their first annual Player's Choice Awards to determine which Tegra-optimized Android title was the best of the best of the best, sir. Major titles such as Shadowgun, GTAIII, Dark Meadow, and many others were up for three top titles – Best Graphics, Best Gameplay, and Best Overall. We had many of our own readers vote, so let's get down to it. 
And the winners are…
Best Graphics: Shadowgun THD
Best Gameplay: Grand Theft Auto III
Best Overall: Grand Theft Auto III
Well, Rockstar's GTAIII basically swept it. Shadowgun had little to no competition for best graphics, but I wouldn't have been shocked if Dark Meadow had somehow taken the Best Overall title. It's a fun game and is actually a lot easier to control on a mobile device, unless you happen to own a Bluetooth gaming controller. If you haven't checked any of these titles out yet, this is a good sign that you might want to get on that.
Via: NVIDIA