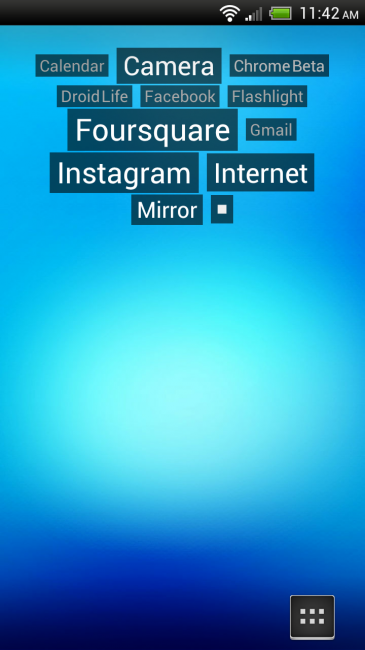 If the days of using normal icons to access the apps and folders you need are long over, then check out Tagy. It's a pretty simple idea – instead of icons, you use text. Each word is an individual shortcut to the matching application and they can be customized to fit any look you desire. Choose from any color, tons of fonts, and the ability to arrange however you choose are just some of the ways Tagy can give your device a much needed makeover. It goes beyond just apps too, with the ability to use the widgets for contacts and also website bookmarks. If you're looking for a new feel on your homescreen, it's worth a shot for the welcoming price tag of free.
Play Link
______________________
Some of our best videos.