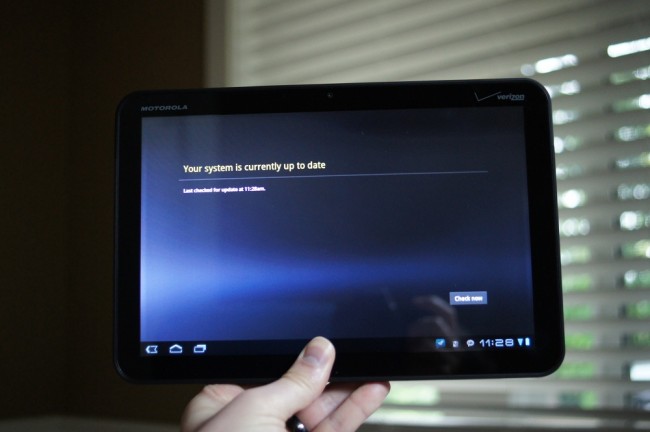 Verizon confirmed to us on Friday that the Ice Cream Sandwich (Android 4.0.4) update for their version of the Motorola XOOM would start to roll out today. Has it yet? No, but it will shortly to testers and another small batch of lucky XOOM owners. Below, we have a note from Motorola that mentions to testers the rollout schedule:
We're testing final software. A group of some thousands of Xoom owners will receive the software upgrade. But only a portion of that group is made up of owners like you, from the Motorola Feedback Network. It's your feedback that we rely on in evaluating if our software is ready.
So for the rest of us not in the testing program or the lucky first thousand, it could be a few days. These tests usually run for a couple of days and then all parties involved decide if it's good to push to everyone. If you do not see the update today, try to hold it together. These things take time.
Cheers J, J, J and S!