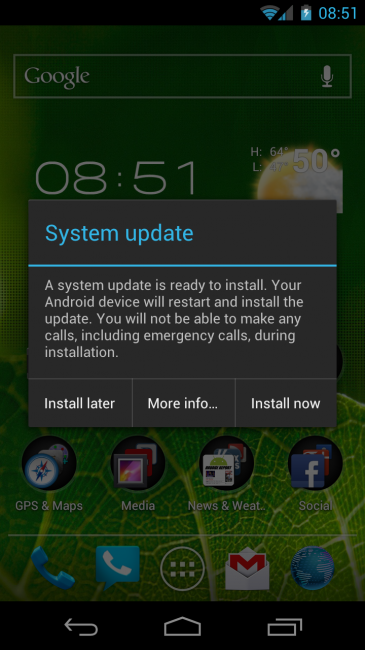 The 4.0.4 update is pushing out to a massive batch of Galaxy Nexus owners as you read this, however, there are still a number of you that have yet to be prompted. If you would like to speed up the process, you can try this little trick that dozens of readers have submitted as working like a charm.  
1.  From your phone, head into Settings>Apps>All.
2.  Search for  Google Services Framework.
3.  Once found, tap on it and choose "Force stop."
4.  Then choose "Clear data."
5.  Back out of Apps to your About page in Settings and check for the System update.
You may have to repeat the steps a couple of times. Good luck!
Cheers @splendorthought and to everyone who sent this in!