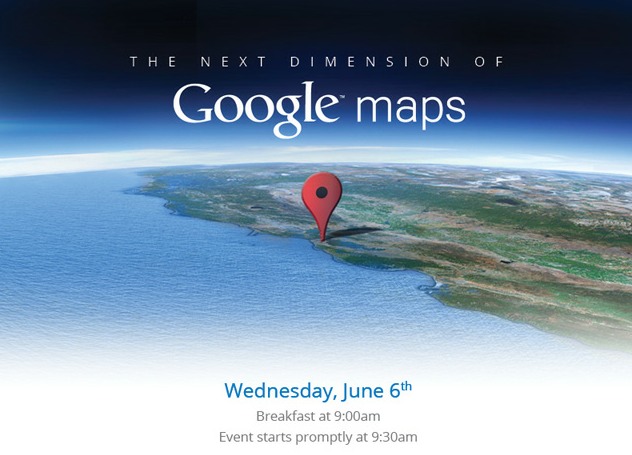 Google pinged us this morning to let us know about a Google Maps press event that they are hosting next Wednesday. As you can see from the invite, they plan to show us the "Next Dimension" of Maps, but it's anyone's guess as to exactly what that means. Further details in the invite mention their "newest technology" and a sneak peak at features that will help people continue to get where they are going, both "physically and virtually":
…give you a behind-the-scenes look at Google Maps and share our vision. We'll also demo some of the newest technology and provide a sneak peek at upcoming features that will help people get where they want to go – both physically and virtually.
The timing of this couldn't be better as Apple is holding their developer conference, WWDC, the following week. Rumors have pegged Apple as having created their own map offering to compete with Google's and that it would be unveiled during this conference.
Any guesses on what could be new in Maps?