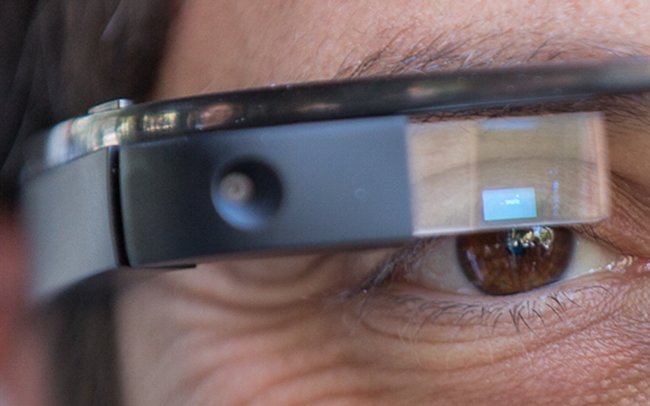 We have been following Project Glass as closely as we can after the Google X team introduced to the world back in early April. Since that first video of what it could look like surfaced, we have seen actual prototypes in the wild on some of our favorite tech characters. This week though, we received the most up-close and personal look yet, thanks to a photo walk that a group of Googlers went on. Rather than use cameras the entire time, each member of the posse was given a pair of Google Glasses to wear. 
As you can see from the pictures below, the prototypes are now coming in more than just that original black pair that we have seen a number of times. The photo walkers had blue and orange sets as well. Aside from colors, we have some close-ups of the mini screen which you can definitely spot things happening on as people peer into them. It's tough to make out what is there, but in multiple shots, we have screen action.
Aside from that we have the picture directly below that shows them off-head, in all their glory. I see a microUSB port, a massive housing at the back-end for what must be the battery, and the fact that they are "Not FCC Approved." The last thing you'll notice in most of the shots is the dedicated camera button on the top of the glasses that everyone seems to be pushing. After all, this was a photo walk.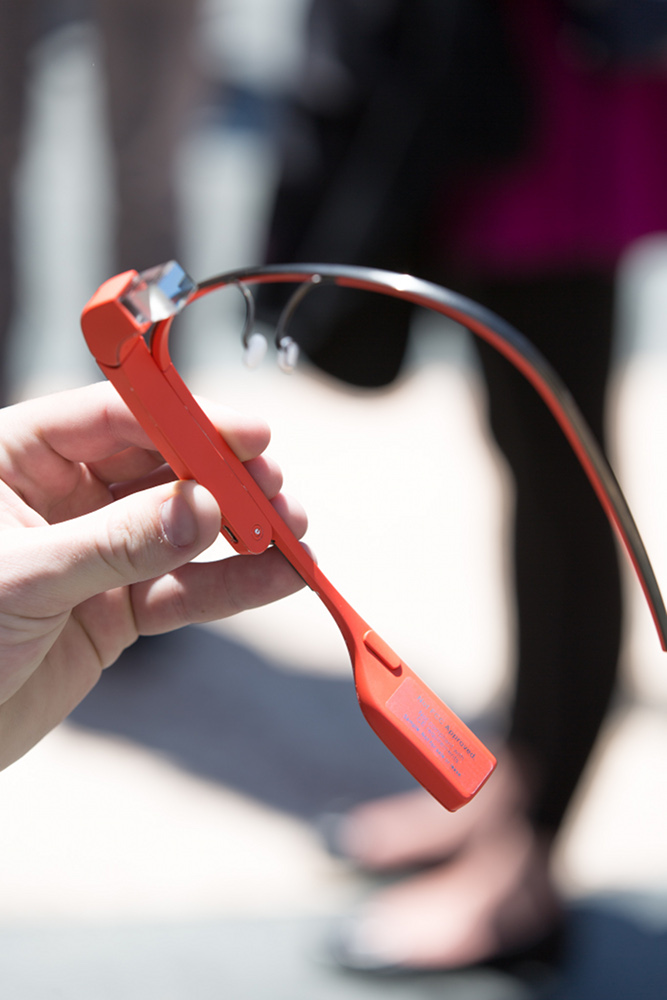 Gallery:
Video Sample (taken with the glasses):