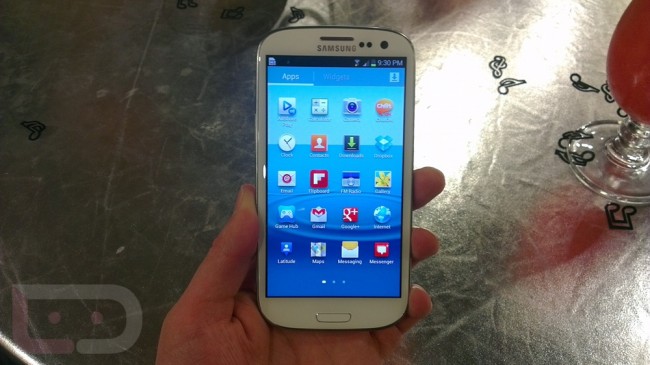 The folks at GSMArena apparently got a hold of a Samsung Galaxy SIII (our hands-on) for a long enough period of time that they could perform some thorough battery tests. They tested talk time, web browsing life, and how long it could last while playing video continuously. With a 2100mAh battery, this is one of the bigger stock batteries we have seen in some time, so how did it fare?
According to their numbers, it lasted for 10:20 during the talk time test, coming in 4th behind the RAZR MAXX, Galaxy Note , and the Samsung Wave 3. It beat out the iPhone 4S, HTC One series and every other phone in the world aside from those other 3 mentioned. In the web browsing test, the Galaxy SIII lasted for 5:17, which is pretty middle of the road. However, in the video playback test, it came in at 10:01, which is 2nd only to the RAZR MAXX, a device that has a much larger battery.
Not bad, right? Let's not forget that this isn't LTE, which is battery killer #1. When we see U.S. variants with LTE radios inside, these may look a whole lot different. I think we were praying for some sort of a battery miracle where the phone would last for 3 days on a charge, but unfortunately for this world, that won't be happening any time soon. Companies continue to produce better and better displays and supreme smartphone cameras, yet no one can figure out a new battery breakthrough.
Via:  GSMArena