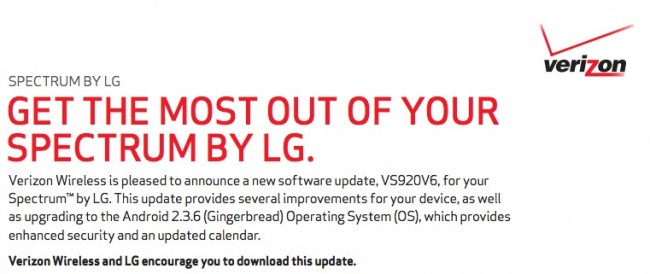 A new update as VS920V6 is primed and ready to be rolled out to the LG Spectrum on Verizon. According to the changelog, it appears to be pretty major yet somehow is not Ice Cream Sandwich.
After updating though, users will find calendar improvements, Google as the default search, new Google apps (Play, YouTube, Gmail, and Talk), and a whole bunch of bloatware. Your version of Android will be 2.3.6. Typically when we see these changelogs go live, you can expect the update to be made available shortly thereafter.
Check out the full list below. 
The update is 127MB in size. More info.